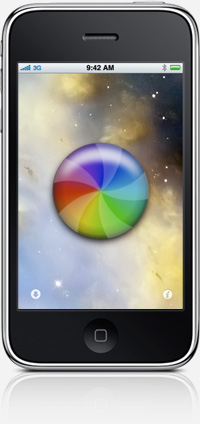 The colorful beach ball spins cheerfully while we helplessly wait. Pleading and patience have no effect on the callous marble-like orb. It turns over and over like a pinwheel in the breeze, mocking our plight.
Now you can have the upper hand.
Press and hold the beach ball to slow it down and eventually stop the eternal spinning. Tap the beach ball to speed it up on your own terms. Flick and bounce it around the window ruthlessly. Pinch to adjust it's size.
Use the iPhone camera or library and insert the beach ball into your own pictures. Save images to the iPhone photo library where you can share them with friends.
Because it's only fair.
Compatibility
iPhone / iPod touch OS 2.0+
Camera function requires iPhone.
Availability
Currently awaiting approval from Apple; will be available on the iPhone App Store.