Monday, March 16th, 2009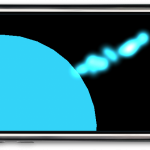 I've heard about openFrameworks 0.6 (as of yet unreleased) and specifically efforts to support building apps using oF for the iPhone. There are a few developers who have published videos of their efforts and even several apps in the AppStore.
Memo Atken has a very informative article about setting up the prerelease 0.6 version for use with the ofxiPhone addon. However, there is a HUGE simplification of the steps necessary for getting the supporting libraries installed for use with iPhone.
Update: freetype/freeimage building instructions have been posted. (more…)