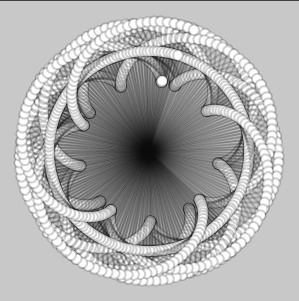 Some research for our first assignment in Toy Design. Paul had an idea for a drawing toy that that would rotate, with extensions at the end of a string or rope also rotating and actually making the marks.
Here's a quick sketch of the possible output. There is also an animated version with speed controls.
This is all very rough, but I wanted to mock something up before investing too much work into prototyping it.