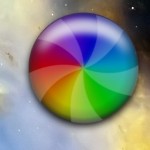 BeachBall was recently rejected by the iPhone Developer Program on the claim that it infringes an Apple trademark image. I'm not surprised by this at all, although I was taken aback by the (relatively) quick response – 7 days.
The usual Guidelines for Using Apple's Trademarks and Copyrights was quoted:
Apple Logo and Apple-owned Graphic Symbols:

You may not use the Apple Logo or any other Apple-owned graphic symbol, logo, or icon on or in connection with web sites, products, packaging, manuals, promotional/advertising materials, or for any other purpose except pursuant to an express written trademark license from Apple, such as a reseller agreement.
What is frustrating by this clause is the opacity of it. Where can the ownership status of a "graphic symbol, logo, or icon" be determined? A search through the USPTO Trademark Electronic Search System (TESS) didn't turn up anything useful. I'll be happy to comply with Apple's demands if I know what the specific claim is.
Several other apps have been rejected on similar grounds, often relating to the use of a rounded rectangle image which Apple claims to infringe on the iPhone / iPod touch trademark.
The beach ball image in the app is "original" art (albeit very close to the OS X spinning wait cursor) in that I created this instance of the graphic. What are the bounds of the graphic symbol's claim? A circle with a rainbow gradient? Gloss and shadow effect? Five-bladed fan rotating clockwise at "x" rpm? Would a photograph or illustration of a "beach ball" also be deemed to infringe?
Without specific information on the claim any changes I make are likely to be a back and forth shot in the dark. Of course, I knew this going into it, but I welcome a challenge. Where's the sense of humor? :)